Press Ctrl+ to make text larger



NEWS! . Sustainability . Graduates . Teaching staff . BA Degrees . MA Degrees . Degree Show . Research . Links . Contact . How to apply . Design Shop . Open Days
Recent successes



Lighting Association | RSA Student Design Awards | D&AD Student Awards | New Forest Trust | India Future of Change | New Designers | Superyachts UK




Alumni News





OTTER SURFBOARDS
Having developed an advanced wooden surfboard during his final major project, James Otther has now firmly established his workshop business in Cornwall.
Customers can also be part of the making. Over five days, they can build the surfboard under guidance through each step of the process. (Feb 2017)









NANDIE NARISHKIN
3D Design: Spatial & Interior Designer alumni Nandie Narishkin has been appointed the post of Standby Art Director for Sherlock 3.
Based in BBC Bristol, her recent work includes Hollyoaks, Casualty, New Tricks and Dr Who. (May 2013)









New Designers - One Year On
Work by Designer Maker graduates Henry Williams and Ed Lewis will be a feature at this year's One Year On at New Designers.
While students at Plymouth, their work creatively used solid local timber, and won awards at the New Forest Trust's Fine Crafted Wood Competition.
Since graduation, Henry has expanded his skill set beyond just making bespoke furniture, and has been making oak doors and windows for Sussex listed buildings.
An advocate in sustainably sourced materials and local businesses, his inspiration comes from the rural surroundings in which he grew up. (May 2013)











OLIVER BLACKWELL
"Among some doctors, there seems to be a myth that needles don't hurt. Most patients, however, will testify that they do and this is about making their time in hospital more comfortable."
Oliver Blackwell says his Pain-free Needle could be used in millions of procedures every year and lead to a more pleasant experience for patients.
Featured in BBC News Oliver has been working on the design for around 18 months alongside two GPs and the former president of the Royal College of Anaesthetists.
After graduating from Product Design, Oliver won the Daily Mail Designer of the Year Award in 2009 and was one of 10 people shortlisted for a British Airways Great Britons award in 2010.
He has also worked on projects including the New Zealand Better By Design Programme. (Apr 2012)








YVETTE COX
2011 graduate Yvette Cox has been selected by Kevin McCloud as a Green Hero with her Florence Coffee Table. With flowing legs made by freehand steam bending,
Yvette's table made its first appearance at New Designers 2011 and was immediately featured in an amazing 78 design blogs across the world within a week.
The Low Table is on display at Artifex in Sutton Coldfield, a leading gallery representing the UK's top furniture designer makers. (Sep 2011)









TRISTAN JONES
Designer Maker Tristan Jones is Joinery Manager at Pendennis Superyachts.
Previously he had taken on a number of roles throughout the company which include Marketing Assistant, Estimator, CAD Technician and Project Manager.
Images courtesy Tristan Jones, Pendennis Superyachts.









NICK FRASER
Designer Maker Nick Fraser's Three Oak Trees table range was one item on the 'Must See Trail' of this year's London Design Festival, selected by Paul Middlemiss, Group Buying Director at the Conran Shop.
On show at 100% Design was Nick's range of quirky but practical designs part of which he makes and the rest license produced under license, many available through his newly established online shop.
His new Pipework Coat Rack Edition is on show at the Barbican until the end of 2011. This is the first of a new limited edition with a more individual colour palette for those looking for something truly unique.
The Coat Racks are exhibited at The Curve Gallery which also plays host to the Design Den, a vibrant new pop-up shop. Head on down to browse a great selection of prints, books and products including his Herb terracotta pots.
After graduating from Plymouth, Nick is now established in London, exhibiting with major events including Tent London and Hidden Art. Images courtesy Nick Fraser. (Nov 11)








HELENA (DOWSETT) CROFT
2010 MA graduate Helena has joined Sir Norman Foster's Foster & Partners as Strategic Workspace Designer. (Jun 11)
Previously at museum experts Event Communications, Helena worked on the Titanic Signature Project due to open in April 2012, the Amsterdam Maritime Museum,
and the competitive pitch for the Sheik Zayed National Museum (above).







STUART MELROSE
Designer Maker Stuart Melrose exhibited his Corian range of tables at 100% Design.
He embraces avant garde materials and production techniques, pushing the boundaries of what is possible in the arena of fine furniture.
Stuart, described as 'A super sophisticate' by the London Evening Standard, graduated from our old campus at the Exeter School of Art. Sep 08






CLAIRE DANTHOIS
2007 graduate Claire Danthois' Once-A-Door Chair has been selected by Kevin McCloud as one of his Top 10 Eco Designs for Grand Designs Live 2011. (May 11)
After her work was sold at Liberty's in London, Claire worked on international commissions from her base in Bristol. The Once-A-Door chair was featured in 100% Design, and one of the Independent's Top 10 Recycled Chairs.









LAWRENCE DAWES
Product Designer Lawrence Dawes is a senior product manager working at LEGO design's headquarters, together with another 3 Plymouth graduates.
During his degree at Plymouth, he developed BiCycle, a Slow Design bike that neither wants to race nor conquer the countryside. Instead, it has a bench seat to share a leisurely cycle ride.
His full size working prototype was exhibited at New Designers where it was ridden by Boris Johnson.








MIKE CHARLTON
Winner of the Devon Guild of Craftsmen Prize with his innovative use of Bamboo, Mike is a designer maker based in Gloucestershire.
His main interests lie in designing and making clever and functional furniture that utilises the materials full potential.
Judge Philippa de Burlet, Education Officer at the Devon Guild said: "We were impressed by Mike's eye for design, his use of sustainable material, and his sense of direction." Aug 10.
Latest: Mike is currently working at Bamboo Surfaces and is planning to do postgraduate studies soon. Oct 11.









SEAN VENTRESS
Product Designer and Engineer, part of the Air Multiplier Fan and Dyson Ball design teams, returned from Malaysia to work at Dyson's design studios in Wiltshire.









MATTHEW EMMETT
Matt Emmett, subject leader for Spatial & Interiors, jointly ran the International Summer School in Germany on Advanced Digital Architectural Design (ADAD)
with Detmolder Schule fur Architektur und Innenarchitektur, Istanbul Teknik 'dcniversitesi, Politecnico di Milano and the University of Brazil.







ANDREW BEAUMONT
2010 graduate Andrew Beaumont has joined Shere London as a designer working on their range of quality fast ticketing systems.
Since his ceramics caught the eyes of several companies at New Designers and Tent, Andrew has licensed several of his designs for production.





SIMON WHITE
Simon's designs at Opus Magnum for the London Synagogue has been nominated for the Wood Awards 2012.
With clients including the Bank of England and Foster & Partners, they supply high end joinery to renowned corporations.
Simon has exhibited with [re]design at Lighten Up in 100% Design, and his Steam Bent Lounger and 'Buttoned' Lamp are available via his www.simonwhitedesign.co.uk.








STEPHANIE HILL
Furniture & Interiors graduate Stephanie Hill is working for Trombe.
Trombe is an architect led business specialising in exploiting the maximum effect from the transparent nature of glass.








GEORGINA WILSON
2010 graduate Georgina Wilson is now working at Robert Timmons Furniture designing bespoke furniture and kitchens using SolidWorks.
One of her first tasks there was to help set up their exhibition stand at 100% Design. (Aug 11)
Before this, Georgie worked for Lighting Consultancy Elektra soon after graduation as a trainee lighting designer working for the corporate and hotel sector.
One of her first projects takes her abroad in the middle east.
"I am learning all about lighting, including the maths behind it! So I am learning new skills. It's also a great place to work." Apr 11.









Devon Guild 15 Jan - 27 Feb
Selected by Tavs Jorgensen, Plymouth graduates James Otter, Michael Charlton and a group of the freshest, most exciting emerging makers
have been chosen to take part in the Guild's biennial exhibition aimed at highlighting the best that the South West region has to offer.
This is a chance to see new interventions in print, wood, textiles, glass, ceramics, jewellery and resin. Jan 11.









REBECCA BARBER
Having won the University's Social Enterprise Award Becky launched Boo Enterprise to employ people in Madagascar to produce handcrafted traditional products.
Her newly-established company scooped the runner-up prize in the Universities South West Enterprise Awards for best student business plan.
Speaking to the Plymouth Herald, Becky said: "With the prize of 'a32500, she hope to develop the business and seek future financial support."
"I'm in it to provide working futures for the people out there, to do things like send their kids to school, and to provide medication for their families." Nov 10.









Bjorn Christian Aarum working in Norway
Bjorn Aarum, Designer Maker graduate, has joined a wood and metal workshop in Norway to help disabled people to make simple wood products including a series of outdoor furniture
"I find it rewarding to work with disabled people, and I am working on new products for the workshop."









LUKE WHITE product designer at Zoeftig
The culmination of Luke White's design work with Zoeftig's team is realised with this recent public seating installation at Aberdeen Dental Hospital.
After graduating in Product Design, Luke was selected by Zoeftig to develop an new design under the government's KTP scheme.
Zona's aesthetic is driven by the tension found in the architecture of contemporary airports.
Developed under a tight tooling budget, it encouraged Luke to investigate various soft tooling routes such as the use of silicon rubber moulds that allow undercuts.
In spite of the 'light' aesthetics created by CNC bent rods, the product passed the most stringent European standard for strength and stability.







HANNAH SPENDER
Designer Maker, after winning 1st prize in the Fine Woodworking Competition at the New Forest Show, Hannah's first commission is to design 2 new pieces for INEOS the competition's sponsor.
Since then, Hannah worked as a maker for James Verner furniture and then as designer at Chalon, and is now a designer at Princess Yachts.






JEMMA HAM
Furniture & Interiors graduate Jemma Ham has been promoted to project leader at the leading development company LDA Design which won the international competition to refresh and rebrand Blackpool.
Jemma is also involved with the 2.5 sq km Olympic Park, Europe's most significant landscape project for a generation, including large concourses, spectator lawns, the London 2012 Gardens and the Great British Garden..
Working in the UK, India, China, Middle East and other areas of the world, LDA delivers and manages physical change, across cities, towns, villages, rural sites and protected landscapes.









Laura Cahill at the Geffrye Museum
"The mantra 'Reduce, Reuse, Recycle' is prompting us to change our habits and there are now a plethora of products out there to help us."
Supported by John Lewis Partnership, the Eco Home exhibition hopes to address, without preaching, widespread concerns about ecology and how this links to our homes and the way we use and inhabit them. Nov 09










Ernst Bakker launches Olive Drop
Inspired by the popular game, Ernie's design is a party piece played by removing cocktail sticks in order to get to eat your olive.
Even the ceramic base has grooves that collect olive oil for dipping your bread.
After several years gaining experience as a designer maker, Ernie completed a degree in teacher training and is now teaching Design Technology in Bath.









Multi-talented Bob Williams is working as a Product Designer, CAD illustrator, Photographer and a Clinical Model Maker for the Peninsular Medical School.






'Graduate Experience' is a series of talks by previous Plymouth graduates



Oliver Blackwell, Ernst Bakke and Claire Beard gave insights into their jobs within the industries of Product Design, Designer Maker and Spatial Design.
Between them, they covered running a design consultancy, being an entrepreneur, joining a team of major architects,
work experience overseas and undertaking commissions as a designer maker. Dec 08





Graduates showing at London Design Festival 08




Laura Cahill selected to exhibit at Mint
08 Designer Maker Laura Cahill is one of only two graduates selected from New Designers by Mint to exhibit in their exhibition Forget Me Not during the London Design Festival.
Laura is accompanied by another Plymouth gradaute, Sophie Waite, showing fine ceramics made using long forgotten techniques. Sep 08





Darren Donati will be showing Eureka, his ceramic table lamp in [re]design's Lighten Up at 100% Futures. Sep 08







Darren Donati will also be showing his 'Reading' Lamp at New Designer's Selection during the Festival. Sep 08





Ernst Bakker completes gallery commission
The Middlesbrough Institute of Modern Art spotted Ernie's Play Table at London's Kids Modern Show and commissioned special editions for their children's activity workshop. Sep 08<





Plymouth graduates show off nation wide
No sooner have they graduated, Plymouth graduates are showing their work all over the UK. Watch out for
Claire Danthois' Once-A-Door Chair and Sam Murat's Rocking Sheep at [re]design's SIT UP in 100% Futures




Antonia Goulden's Rod Baskets in the Talent Zone at Tent London




Deborah Elsaesser's Felt Furniture at [re]design's CONTAINS in Dott 07




Ernie Bakker will be showing at Designersblock London as well as Tent London.


Plymouth Alumini in Business:


Robin Rothwell created this Relaxing Chair and now runs BlueSky Brighton Carpenters based in Brighton, with work covering most of East Sussex.
They specialise in high quality responsibly-sourced timber furniture from ingenious storage to beautiful bespoke furniture. Check out his blog.







OLIVER BLACKWELL DESIGN
A new company has been set up by award winning Industrial Designer, Oliver Blackwell who won the Daily Mail Concept Designer of the Year Award (a previous winner being James Dyson).
Oliver's design approach, called 'insight led design', is how he continues to innovate and develop new products and technologies, like the Powerball available soon from major DIY stores.
His WashDryIron Drumless Washing Machine is being developed along with his other designs.






. . . .

ALEX CARPENTER
Product Designer Alex Carpenter, whose Drop Dead Rug was such a hit at the 2005 London Design Festival, is now part of NEXT's in-house design team, after a successful period working at Saxum.








SIMON MAIDMENT
Design consultant and course leader at Kingston University, Simon have worked with top design companies like Mathmos, Authentics and collected a Peugeot Design Award.








JOHN CASWELL
Working for CodSteaks whose work includes models for Wallace & Grommet, John is a designer maker selling his 'Wailers' (RSA Design Award) and 'Slim Jim" (Lighting Association Commendation).







SIMON FRENCH
Simon is a Co-Director of Veon Ltd (doing interesting things with glass!). Previously e ran his business The Big Eyes in Totnes designing websites and site specific artworks for clients in the creative industries.
He also does illustrations and talks on cartoons and ideas development.







EMMA PASSEY
Designer maker Emma Passey sells her ceramics designs from Wales and have exhibited in many exhibitions including 100% Design.







ALASTAIR TAYLOR
Product Designer Alastair Taylor, recently completed an MA in Product Design at Domus Academy in Milan, has designed learning toys and leading edge healthcare products.







LAURA REDFORD
Already boasting a customer list which includes John Makepeace OBE, designer Maker Laura exhibited at the London Design Festival and was shorlisted in the designboom Ceramics for Breakfast competition.







BARANBY BARFORD
Designer Maker, Barnaby crosses the boundaries between art, craft and design, with international shows and pieces in production with Thorsten van elten, and is featured in DesignBoom.







CLAIRE MATTHEWS




SAM MURAT
Designer Maker 2007, now set up in Exeter, Sam's work has been shown at 100% Design and selected for the British Council's Climate Cool touring exhibition in China.







CRESTA GLASS
Graduated in 2004 and based in Exeter, Cresta is continuing to establish herself. Her work consists of fine vessels in porcelain and bone china, contemporary ceramic lighting and jewellery.








NICK MELVILLE
Nick, creator of 'Paddy' chair and Z Rocking Stool, is a Freelance Designer Maker, tutor and researcher at Innovate, our digital design centre.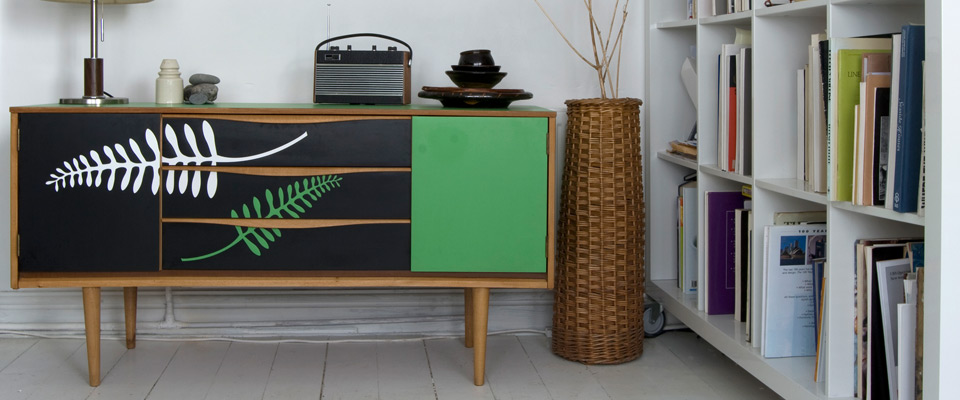 LUCY TURNER
This early 'Manhole' Rubber Shower Mat, sold by SUCK UK kick started 2004 graduate Lucy Turner's career. Her recycled furniture is regularly featured in magazines, and she has a shop in Cornwall.








RICHARD GALE
A talented designer and music producer, Richard's monitor quality speakers are now in production with several major commissions.







ERNIE BAKKER
Ernie's work is fun. He was selected to exhibit at the Talent Zone in 100% Design East, and is going on placement with Richard Hutten, previously of Droog Design.



DEBORAH ELSAESSER
Based in Wales, Debs exhibited at New Designers One Year On and Tent. She designs and makes each piece using natural and recycled materials, with a style that is simple and contemporary.



ANDREW HADJUK
2009 graduate, Andrew worked as a freelance product design, and is currently working in brand development at Paydata.



JOSS COOK
2009 graduate, digital designer at CDD Digital, Bournemouth, previously Joss worked for Tidal Studios, and in brand development at The ID Group in Bournemouth.



JOEL MORGAN
2009 graduate, Joel furthered his studies at Wolverhampton, and is now working for CMA Moldform producing high quality moulds and models from highly priced commissioned art works.



TOM ARNOLD
2006 graduate's lighting, accessories and furniture, including the playful Black Hole Side Table.



MARK MORGAN
1999 graduate, Mark is a senior designer at Rodd Industrial Design, working with clients including Suncorp, LG, Huawei and BT.
Mark won an RSA student's award, started his career with Kenwood, completed MA Design Product at the RCA, and worked for Seymourpowell, with major clients such as Tefal, Unilever, Ideal Standard, and Lufthansa.
He won Red Dot Design Awards in 2004 & 2007, and an IF award in 2006.



ALEX LANGSTON
Alex graduated in 2006 and is already busy showing his designs all over London including 100% Design East.



LORRAINE DITCHBURN
Designer Maker 1998, making ceramics based on simple, organic forms combining their simplicity of shape with the fineness and purity of porcelain.






ROBERT PHILLIPS, MA RCA
Designer & Lecturer at the RCA, Brunel and Ravensbourne, worked for DMR mountain bikes, d3o, Puma, Team GB and Google.



ADAM TEMPLE
Adam, who designed the Saint Paul's Cube light, is a freelance contemporary lighting designer.



JAMES TOOZE, MA RCA
Designer & Tutor at the Royal College of Art, previously Part of 'Batch', James utilises objects from a variety of sources to make original works of art that are also useful home objects such as the 'Reading Light'.







SAXUM DESIGN
Leading UK design company who have employed several Plymouth graduates.



PETER WOOLIN
Part of 'Batch', Peter transforms reclaimed, antique and modern furniture into works of art.



GEORGE SANGEORZAN
07 Product Design Graduate George Sangeorzan have joined Hillside Product Design who offers a complete design service to production, including high end CAD.



OLIVER BLACKWELL
2005 graduate from Product Design, now developing his award winning WASHDRYIRON Drumless Washing Machine.



HELEN TERRY
Full time Resident Administrator at the Art Centre Slovenia on placement with the European Volunteer Service.



JEREMY BESWICK
Designer Maker 2002 now set up in Exeter.



BEN PICKLES
Designer Maker, London-based web designer / developer at New Bamboo.



KERRY RUSSELL
Designer Maker, making ceramics in small batches and by commission.



DARTINGTON POTTERY
Internationally famous design studio where graduate Claire Deakon is now a designer.



STEVE BROWN
Steve runs his own design studio and teaches at the RCA specialising in developing techniques to integrate print and form.



JANT DESIGN
Janet Taylor, part of the prestigious One Year On, became Designer in Residence at Somerset College of Art & Design and exhibited at Somerset Arts Week.



DANIEL A MEYER
Freelance Design Consultant with a studio in Brighton, also studying MA in Industrial Design at Central St Martins.



DAVE BELBEN
Designer at Specialised Fabrications, designers of staircases and fabrications using CAD, with an impressive clients list and projects including the 2010 Olympics training pool.





And the list is growing.
If you are a Plymouth 3D Design graduate, sign up on LinkedIn 'Alumni Relations 3DD Plymouth University' for news, competitions, exhibitions and jobs. We would love to hear from you.




Our past BA graduates, include diplomas:

Designer Makers
Lucy Turner, designer maker of up-cycled furniture & accessories
Simon Maidment, designer maker and course leader at Kingston University
Simon French, co-director Veon Ltd (doing interesting things with glass), previously director, Big Eye Design
Steve Brown, self-employed ceramics designer maker and lecturer
Stuart Melrose, designer maker and founder of Stuart Melrose™
Steven Hudson, designer at Silverlining Furniture, previously self employed draughtsman for superyachts, designer at Cimitree and Alastair Graham & Co
Tristan Jones Joinery Manager at Pendennis Superyachts
Ernst Bakker, secondary school teacher
Lorraine Ditchburn
Gerard Anzani
Clare Ashton
John Caswell, Project Design Engineer at DOUBLE Europe, previously designer maker at Codsteaks
Sarah Cole
Suzzanne Day
Nick Fraser, online design shop & shop self-employed Designer Maker
Darius Hague
Else Horn
Claire Horne
Ann Jankowska
Suzzanne Lewis
Charlotte Linacre
Richard Gale, Creative Director at Dog Schidt Optiks
Sylvia Llecha, MA Design, self-employed ceramics designer maker
Colin Lovekin, teacher Sidmouth College
Vicky Miller
Suzzanne MR
Amy Paisley
Alistair Park
Stacey Parker
Nat Parrett
Ros Rusling
Hanna Scholfield
David South
Steve Taylor
Helen Terry
James Wheeler
Jay Wickenden
Thomas Arnold
Emma Brown
Nick Cooper
Elizabeth Flitter
Helen Holden
Alex Langston, materials manager, Hanovia Ltd
Louisa Lupi
Emma Passey, self-employed ceramics designer maker
Annette Pearson
Ria Poynton
Sean Thomas
Vanessa Vale
Debs Elsaesser, founder of Reply sustainable furniture and products
Antonia Goulden
Matt Hyne, M-Class Designer, Princess Yachts International plc
Gresham Kidby
Daniel Lashley
Katie Lovell
Kate McCulloch, Apprentice/FTV Woodland Ranger at National Trust
Sandra Messam
Laura Redford, founder & design of Jinty Jones Swimwear
Sarah Rogers, Graduate Surveyor at Fairfield Banks
Carley Sadler
Claire Danthois, Operations & Finance Manager at ADLIB
Dan Siddall
Shane Tubby
Victoria Ashby
James Barley
Jen Barrett
Jay Bright
Laura Cahill
Tom Dean
Darren Donati, designer at WWRD, previously self-employed ceramics designer maker
Phil Gallant
Michael Lindsay
Ulrika Munoz-Alarcon Ceramicist and Graphic Artist
Chris Pepler Scenic Engineer at Royal Shakespeare Company
Joe Seal
Jo Thonger, Cubic Corporation, Total, self-employed ceramics Designer Maker, Silent Edge Ltd
Sophie Waite, self-employed ceramics designer maker
Simon White, Production Manager at Aldworth James & Bond Ltd, previously Team Leader at Opus Magnum Furniture
Sarah Al-tum
Michael Elkerton
Jimmy Holland, Project Manager, CAD Technician & Estimator at ESM, previously Frames Design & Build at Harrods
Bjorn Aarum
Robbie Andrew
Olly Bramston
Naomi Cleveland
Angel Davies
Jenna Goddard, designer maker at Tech 42
Simon Hutchinson, Managing Director at Coffee Space
Jo Lane, self-employed ceramics designer maker
Claire Lovett, self-employed ceramics designer maker
Sean Moffat
Jodi Moss, Freelance PR & Marketing Executive, previously at SCP, manager of Milk Concept Boutique and MINT London
Rhian Newton-Williams, self-employed ceramics designer maker
James Otter, set up www.material-resource.com website on materials for art & design students
Felicity Parrish
Jordan Traynor
Kara Hill
Katy Goldswain
Kelvin Buchanan, Maker at Artichoke, previously Halstock, Bristol Wood Recycling Project and Tony Howes Fine Furniture.
Lauren Jeffery
Lee Rowley, maker at James Burleigh furniture
Lewis Matthews
Lorna Wilby
Michael Charlton, Assistant Designer at Pinch design, progressed to MA Design
Michael Lonsdale, maker at James Burleigh furniture
Nicholas Hodges
Philip Shaw, freelance propmaker at Pinewood creative, previously designer at ACE Marquetry
Rhiannon Piper
Sarah Green (Titcomb), Area Visual Merchandiser at Sofology, previously Jacques Vert Group
Daniel Espinosa, Product Designer, Daniel Murley, Production Coordinator at David Gill Gallery, previously with OS Designs, Paul Glover, James Burleigh
Emma Penhallurick, self employed furniture designer maker
Gabrielle Tymkow, Maker at Isis Ceramics
Genevieve Odoni
Janette Jackson, MA Design
Jay Carter
Joanna Pearce, Assistant Art Director at MAMMOTH SCREEN (POL4) Ltd, previously Art Department Buyer Dr Who, Thirteen, Lewis, Dick Whittington and Poldark
Lauren L Carroll
Matthew Bodily
Megan Joseph
Michael Carroll, designer at Joesph Walsh Furniture, also founded Mike Carroll Design
Rebecca England
Rhiannon Davies
Sheron King, Company Director of Mad Hatters Studio, BA Designer Maker, MA Design
Toby Knight
Yvette Cox, Studio & Brand Manager, Anne Kyyro Quinn, previously TENT London, Yvette Cox Design and 100% Design
Sarah Arrowsmith, MA Design
Ian Reveley, Brentor, Devon, Furniture Designer Maker
Ben Sharratt, Owner designer maker at GOT WOOD
Henry Williams self employed furniture workshop
Kyenen Radford, Concept Designer
Alex Jess
Jenny Claxton, teacher training
Hayley Yarlett
Idris Kareem
Rachael Allen
Vicky Richardson
Ed Lewis, self-employed furniture workshop
Sue Newell, self employed ceramics maker
Victoria Gilbert, recruitment consultant for creative industries
Rebecca Thomas, designer at Northwick Design, previously sales manager at Bravo
Tom Tregaskes, Project Manager at True Staging, previously Quickbar Ltd, Founder TT Frames.
Sara Churchill
Andy Fordham, Founder and Designer at AF, previously intern at Charlie Whinney Studio
Joseph Kennedy, progressed to MA Design
Sam Thomas
Mari-Liis Riives
Matthew Parrish
Joanna Weaden, designer maker at Seb Cox Furniture
James Wooding
Jennifer Stafford, progressed to MA Design
Alexander Pyers
Tony Hibbin
Oliver Smith, Workshop Resources
Laura Lane (Jones), Laure Lane Ceramics, graduate MA Design
Richard Evans, Community Fundraiser at RSPB
Jason Rainari
Jack Ford, creative at Havas Life Medicom
Joshua Phillips
William Grassby
Alan O'Doherty
Stephen Hemmings
Nathan Giles
Adam Bilsborough, set up Adam Bilsborough Design
Andreas Kkolos
Benjamin Sankey
Carlotta Barker
Charlie Richardson
Christopher Dunsby, Designer Maker at Chris Dunsby Creations
Clarke Witchell
Douglas Pulman
Elizabeth Wolfenden
Gwen Little, boss at Clifanda Designer
Hamish Evans
Hannah Russell, National Account Coordinator for TY UK Ltd
James Rudge
Max Davies
Mitra Shahdoost
Nicholas Horsley Nicholas Horsley Design, intern at 100% Design
Priyal Shah, Raffles Design International, Mumbai
Sarah Morley, Technical Advisor at Vaillant Group
Rhiannon Watts, freelance ceramics designer
Rosie Nicholls
Sadie Reynolds, MA Design
Samuel Rose
Shahid Mohammed
Simon Humphries
Tamsin Isaac, school teacher near Bath
Rickie Adcock, Theatre Royal Plymouth
James Filbin, Digital Learning Specialist
Molly Howell
Bethany Hughes, Jeep
Carla Lawrence
Kirsty Lloyd, teacher training at Cambridge
Daniel Peschel, Designer Maker & Illustrator
Natalie Rees
Bethany Savage
Sam Scott
Katherine Shutt
Andrew Sinclair, Managing Director at Technique Voile Plymouth
Natasha Varley
Samantha Walpole, Bridger & Buss Contemporary Furniture
James Yarde, Sales Executive at Ocean BMW Motorrad
2016:
John Akinsola
Georgia Buck
Matthew Flower, technical designer at Touch Group
Alex Gay, maker at TEKNE Designers and Architects
Abbie Karrington, Postgraduate Design
Georgina Lawrence
Fen Coco Li
Ed Nell
Amy Okane
Josh Sylvester
Amelia Vickery
Te Wei Hong, Design Consultant at BoConcept UK, previously cabinet maker at Tandem Studio
Amelia Vickery
Jordan West, Metal sculptural Designer Maker
Chesney Wilkes
2017:
Bethany Isaac, setting up craft workshop, winner of Vitra competition
Christopher Powell
Chrystine Jones, self employed craft business
Daniel Easton, CFM shortlist, joint winner of Cutting Edge OnOffice Corian competition
Erika Stride
Holly Rolfe
Jack Devaney
Jack Emery, setting up ceramics workshop at Royal William Yard
Jack Miller
Joshua Milton, progressed to advanced cabinet making, winner of New Forest and Felder Prizes
Jurate Scerbinskaite, progressed to MA Design
Kirsty Toogood
Luiz Ferreira
Mark Hedley, CFM shortlist, designer maker at Pinch Design
Piers Eason
Rory Elder
Samuel De Noia
Taytum Cotton, Design and Merchandising Assistant at Flying Tiger global Danish design store, joint winner of Cutting Edge OnOffice Corian competition
Vaishnovi Nellore
Valerie Iliffe, Setting up in self employment
William Huggons, RADO Star Prize finalist


Product Designers
Oliver Blackwell, Design Director, Berger Blackwell Devices Ltd
Robert Phillips, Program Leader for Design Products Royal College of Art and Brunel University
Sean Ventress, design lead at Dyson
Alex Carpenter, senior designer at Dunelm (Soft Furnishings) Ltd, previously designer at Helix Lighting, Next & Saxum.
Ben Pickles, Developer at New Bamboo
Nick Melville
Mark Morgan
Oliver O'Shea
Dave Lucas
Lawrence Dawes, Concept Director at Trigger Global Denmark, previously design lead at Lego Group
Rieko
Esteban Benhabib, Art Director at The Ad Store
Dave Belben
Andra Huidan
Adam Male
Doriana Moldovan
Michael Salge, freelance product designer in Germany
George Sangeorzan, Senior Design engineer/Product Designer in Bristol
Joe Stoneman
Luke White, product designer at Zoeftig
Alex Worswick Product Development Supervisor at the TC Group
Mirela Apopei
Gina Blegu
Bryan Endacott
Michial Lee, freelance product design consultant
Emma Lezala, MA Design
Ariana Mihoc
Joe Salmine
Joss Cook, designer at CDD Digital, previously at Tidal Studios and in brand management at The ID Group
Drew Hajduk, user experience architect, Code Computerlove
Alex Hort
John Makepeace, MA Service Design at RCA, Designer for Coffee Space, previously KTP associate with Race Furniture
Simon Mathews
Joelle Morgan, production technician, CMA Moldform
Martin Waite
Andrew Coghill, product designer at Lego Systems, previously MD of Eisandnose
Ben Williamson
Charlotte Angove
Chris Jupe
David Lewer
Delia Mociran
Gareth Lewin
Kayleigh-Marie Kirby, product designer at Lego
James Eisner, Ziptrek Ecotours, New Zealand
Jamie Lawrence, designer and model maker
Martin Newland
Rebecca Barber, founder of BOO Enterprise social enterprise, associate lecturer with Plymouth University
Bob Williams, design technician with Plymouth University
Oana Oniga, business analyst, Plymouth
Cameron McNicol, performer and recording artist, Young Acoustic Guitarist of the Year
Charlotte Jeffery
Christian Pichler, Product Designer at Innovate Design
Emma Caddick
Guy Steed, designer Robert Timmons Furniture
Jamie Neasham
Joseph Coleman, Designer at Lego
Josie Baker, freelance product designer for Wilkinsons
Kathryn Lamonby
Katie Hobson
Kristian Williams.
Georgina Wilson, designer at Robert Timmons Furniture
Llinos James, Junior Human Factors Engineer at THAY Medical Ltd, Freelance Designer, previously studio assistant Code 3 Models
Morgan Copelin
Oliver Blanchard, product designer at Dyson
Philip Brown, Industrial Designer and Strategist, MSc Design at Delft
Simon Levi, product designer at Rodd Design
Simon Parkin
Jun Gao, MA Design
Richard Burrow, Visitor Experience Manager at National Trust
Simon Locke-Wheaton Product Designer at TP24 Low Energy Lighting
Rowan Allen, kitchenware designer at Marks & Spencer
Benjamin Harvey, Designer Race Furniture, previously Advanced Insulation, John Makepeace Furniture, Manuplas, ZipBAR
Daniel Humphreys, Owner & Designer @ The Visual Laboratory
Jake Doney, Product Designer at H&H Asia Ltd, designing kitchenware for clients including almost all supermarkets and department stores
Nicole Shadbolt, Self Employed Freelance Designer, Social Enterprise and Design Intern at Year Here, MA Design
Max Tetlow
Nocola Tolchard, qualified DT Teacher
Andrea Catau, MA Design
Ryan Etty graphic designer at Tradesearch, previously designer at the Soucerers
Yu Liu, MA Design
Philip Pearce, Product Designer in China
Thomas Bonfield, Junior Product Manager, BG Automotive
Harry Roberts
Hannah-Marie CuthbertsonGlobal Retail Communications Specialist, Visual Merchandising Co-Ordinator at Superdry, previously Designer at the Atlantic Group
James Thomas
Martine Allen, Product Designer at Vivid Toys, previously Product Designer Lee Filters
Adam Britton
Toby Burger
Sean Bunton, product designer at Innovate
Daniel Cardaso, Product Designer at NPW, previously product designer at j-me original design & Ortopus
James Eden, Self-employed Design Consultant, Family Room Specialist at Apple
Dan Frier, Freelance Design with Paperback
Chris Grover
Ben Swaine, Product Designer at Zoeftig
Marcus Melliard, Visualisation Assistant at McLaren
Jon Parlby, Dyson, previously Product Design at Red Paddle
James Renhard
Fabian Reeves Whymark
Kyle Ronan
Ben Holmes, Deputy CAD manager at Pipex
Chloe Thomas, Designer at Mark Product
Lewis Webb
Adam Demetriou, Product Designer, Fieldwork Design Consultants
Alex Kraus
Andre Vakilzadeh, User Experience Designer at MMG, previously interaction design BBC
Ashley Crossey, Commercial Director at Kiri Cycle Technology, MD Ace Accessories, previously Ashley Crossey Racing
Ciaran Mc Daid, designer at Dyson, previously product designer at Innovate
Daniel Green, Product Designer, Design Systems Supervisor Brinsea Products Ltd, previously CK Direct Ltd, Zoeftig intern, LG Electronics
Edward Haddrell, designer at Added Value, previously 3D Guru at PrintME 3D, Spinnaker International intern
Ellis Gould
Fraser Aberdeen Graphic Designer at Event Concept, previously designer at promoteUK, Multizone, and freelance designer at FJA Design and Billings Jackson Design
Frederick Simmonds, Strategy & Design at Tangerine, previously at Maynard Design, freelance designer at Pentagram, freelance at Studio Make Believe, Intern at Map Project Office (Barber Osgerby)
Becky Hannah Sadeghian, Production Assistant at Anthropologie Europe, previolusly Lead Designer Gandy's Flip Flops
Laura Norris
Jack D Davies, designer at Beadlight, intern at Block and Studio Make Believe
James Burton
James Forrest, Product Designer Numatic
James Strankalis, self employed designer, graduate MA Design
Jarrah Taylor, design engineer at Newby Foundaries
Johannes Hertel, Intern at Azimut Yachts
Jonathan Rudd, Design Engineer at Stovax
Martin Tatchell, product designer at Tangerine Design Cousultancy
Matthew Johnstone, Mechanical Design Engineer at Simple Design Works, previously designer at TS Engineers, Galebreaker
Mikael Bihouise
Qian Qiu, Designer at Tangerine, graduate MA Design at UAL
Samuel Jenkins, CAD designer at AEM Steel Profiles, previously JGB Engineering, Genhart
Stephanie Tucker
Tristan Clerici
Nicholas Godfrey, designer at Robert Timmons Furniture
April Lander
Frederick Lee, Account Manager enabling growth for SMB at Gartner
Mark Buckley Product Designer at Agency of Design
Lauren Elliott
William Burnell
Charles Colbourne, designer at Hugo & Cat
Jacob Topham, Retail Strategist & Designer at Whiteroom Brand Design
Larisa Zafiu
Thomas Haw, Product Designer at Ocean Safety, previously 3D Designer at Quadrant 2 Design (Exhibit-UK.Net)
James Filbin, digital lab technician, previously workshop store manager
Rebecca Herring, Events and Exhibitions Graduate Creative at Dyson
Jack Carter, designer at Tigermoth Lighting Ltd, intern at Zoeftig
Joshua Watts
Victoria Peters
David Casson
James Woolsey, Product Designer Dyson
2016:
Taqi (Toky) Badawy
Michael Bond
Ryan Brawn
Jessica Dee
Nicole Dewar
Holly Easterbrook
Curtis French, CAD engineer at Pipex
Dimitry French
Henry Gent, design recruitment consultant at Conclient
Myles Jackson, Resort Representative at Crystal Skiing
Alexander Kent
Paul Landolfi
Ross Launce, development team Princess Yachts
Cara Malorey-Vibert, Senior Designer and Sports Coach at Sports Generation, Designer at Lego
Thomas Marsh
John Noden
Brendan Palmer
James Ross-Gower
Guneet Sidhu, Junior Designer at Tangerine, previously intern at Block, 100% Design and New Designers
Jack Warner, junior designer at Principle Global, previously at Realys
Steven Wise
2017:
Aidan Postle, junior designer at Philips, UI Designer/Project Consultant at BUNK APP Ltd, winner RSA Student Award
Annabelle Chapple, designer for Innovation in Dublin
Ben Bolwell
Benjamin Thomsett
Callum Guttridge
Callum Gwinnell, joint winner of Cutting Edge OnOffice Corian competition
Connor Norvall, Product Designer at Keycraft (Toys)
Georgina Hughes, design intern at Maynard Design Consultants
Gregory Slater
Hollie Fox, RSA Student Award finalist
Jacob Clare
Katrina Holmes
Liam Earle
Matthew Sigrist
Melina Campbell
Michael Stevens, RSA Student Award finalist
Noah Bullivant
Oliver Griffiths
Ross Monks
Ruixue Tang
Sam Brown
Sam Smith, Toys R Us
Tianyuan Wei
William Shaw
Yue Chi, progress to MA Design
Zhenhao Wang


Spatial & Interior Designers
Caroline Brown
Stephanie Hill, designer at Trombe Conservatories
Mark Lea
Vickie Broadbent,Marketing Manager Hymid Multi Shot Ltd
Nandie Narishkin, Art Director Touchpaper television ltd, Standby Art Dir Episodes series/4, Art Dir Poldark, previously Art Dir BBC (Sherlock 3, New Tricks, Dr Who
Ross Lelliot
Vickesh Mistry, Senior Visualiser at Corstorphine + Wright, previously 3D Visualiser/CGI Artist/Photoshop Retoucher at Glenn Howells Architects
Kate Stretton (Prest), Director at Devon Interiors, previously interior designer & 3D visualiser at Atkins
Charlotte Wareham
Jennifer Wheldon, Interior Designer at Peter Leonard, formerly with Kelly Hoppen and Sofia Stainton
Naomi Soar
Cosmin
Alexandra Constantinescu
Claire Beard
Lauren Brown
Jemma Ham, design manager at LDA Design
Tom Houghton
Anthony Miller
Emily Phippard
Steven Pinder
Laura Rowland, self-employed architectural designer
Tracey Sharpe
Helena Dowsett, Senior Interior Designer at Janey Butler Interiors, previously David Collins Studio and Foster & Partners
Laura Guerin
Victoria Hanington
Sabrina Hardie
Jess Lewis
Catherine Luker
Samantha Roose
Gordon Wax, interior & spatial designer, Gilded by Gordon
Anna Wolff
Olu Balogun
Fiona Bennett
Gloria Deane
Nadia Delfan Azari
Geoff Hall, Owner Arc Angel SteelsLostballon Avante-Garde Metalwork
Adonis Izadpanah
Rachel McHugh
Adam Simmond
Andrew Gordon
Anna Suvorova
Fleur Pacey
Hannah Thomas
Laura Savage
Lee Valentine, Application Engineer at Cadspec
Malgorzata Giedz, designer at Fluke Corporation
Neil Allington
Nikki Davies set up RetroNouveau, upcycling furniture in Somerset
Petronella Malala
Qiaoling Liu
Qun Wang
Richard Bracken, Product designer, Smith Consult Limited
Roxan Burley, Managing Director at iDesign, previously Jamieson Smith Associates
Ruth Phillips
Sophia Simpkin
Sophie Weeks (Edwards), Interior Designer at Devon Interiors, previously spatial designer at Atkins
Tamasin Brown
Victoria Bradshaw
Abdulla Dabrom
Adrian Long
Alasdair Chapman, photographer at ACP Photography
Amy Aiston
Amy-Jane McCaughey
Bethany Miller, Assistant VM and Store Design Coordinator for APAC at Cath Kidston
Catherine Down
Francesca Small
James O'Connor
Jasmin McCartney
Jessica Morgan
Josie Robbins
Laura Keating
Luke Townley
Malisa Vaseghi
Maren Von Wachenfeldt
Megan Baldwin
Natacha Favreau
Nikolaos Triantafyllidis
Phillipa Wood
Rachel Moore
Rebecca Cook
Samuel Stanton
Serif Demirkol
Shona Burnie
Thomas Hardie
Thomas Shepherd
Zoe Nash
Valentin Sender, Rizoma Architect
Lyndsey Williams, designer at Cath Kidson & New Look, previously concessions manager Barratts Ltd
Daisy Hutson, designer at Jamieson Smith Associates
Rebecca Greensall
Cassie Hart
Carys Morgan
Pamela Jaimes Camargo
Ioannis Pantelias
Naomi Parsons
Dan Atkins
Kiki Koutianou
Kazumi Nishmura
Lucy Mancey, Digital Marketing Manager at iCenta Controls, previously Content Marketing Manager at Yamgo
Tom Kingscott
Sophie Steadman
Bishop Jonathan
Byrt Georgia
Chandler Matthew
Chen Kefan (Max)
Field Andrew, graphic designer at Dart Valley Systems, director and producer of documentary short 'The Economic Decline + Street Culture'
Henwood Amy
Hurley Ria, Interior Designer at Juliette Byrne Ltd
Li Zhen (Alvin)
Morgan Mischa
Neasham Beth
Pearson Gemma, Bids & Marketing Coordinator at John McAslan+Partners, previously Foster + Partners
Podogirou Anna
Pougnand Jeremy
Robinson Dominic
Stuart Laura
Amy Bradshaw, Schoolscapes Inc
Catriona O'Connor
Charlotte E Cooper
Chessie Ashworth, Furniture Visual Planner at The Range
Danielle Corney
Elliott Billington, progressed to MA Design
Gabe Akintunde
Helen Stroud, Interior Designer at Soho House, previously Jamie Oliver, Alexander Waterworth Interiors, intern at Conran & Partners & DUA architects and ADG Architects Design Group
Bethany Jefferson
Charlotte Johns, Autocad Technician at Harrison Goldman, previously Design Drawn Ltd
Danielle Howard
James Dare
Liam Harris, Interior Designer at stroud Design Studio
Meng Zhao
Olivia Johnston, Aedas Interiors, London
Rebecca Holland
Rebecca L Harrison
Rosamund Connor
Rosie Hargrave
Stefan Batorijs, Wilderness Guide & Ecotherapy Teacher, previously sole trader at Glorious Good Wood
Erin Abrahams
Erika Afkar, Interior & spatial Designer Luxury Stay Group
Jessica Attrill, Quadrant Design, previously Lyons + Sleeman + Hoare Architects
Ben Blake, Spatial Designer at VivaZing
Dzulija Ekuse, designer at KRASSKY Latvia, previously RIPO
Conor James
June Liew, progressed to MA Design
Ireoluwakitan Moses-Olomu
Matthew Osborne
William Nock, designer at Lightmaster-Direct Ltd
Rachel Hui See, Interior Designer JC Will & Associates, Singapore
Adam Smart
Frances Spooner, Design Assistant at Jane Clayton & Company
Aleksandra Stoma, Engieering Technician at Schneider Electric
Kim Todd
Emma Trolley
Kelli-Ly Uusna
George Woodall
2016:
Jasmine Brimble, Bailey Partnership, previously Thermal Model Technician at Services Design Solution
Andrei Carausu, Interior/Creative Designer SmithBrewer Ltd, Bristol, previously intern at Millimeter
Thomas Ching
Lewis Dawson, Graduate CAD Technician at Element Design Solutions Ltd
Paula Driukaite
Celia Fielding
Penny Gardner, Designer at Stephanie Dunning Interior Design, Retail Interior Designer at Neptune
Tavis Glynn
Rachel Hardwick, designer at Sarah Ward Associates
Thomas Jeenes
Steffan Jones, Designer at Gandy's Flip Flops
Madeline Lewis, New Look
Ian Rios, contiuning in Mechnical Engineering studies
Kirsty Smith
Christopher Wynn, timber frame technician
2017:
Dorothy Orme, progressed to MA Design
Ellen Ley-Morgan
Florence Newsome, Sales Assistant at Flying Tiger UK
Jemima Oliver, winner RSA Student Award
Katie Eaton, previously design intern at Red Paddle
Kaysee Marrison
Lucinda Matthews
Lucy Symons
Sean Hungwe, Junior Interior Designer at ID-Concepts Design & Build
Yiqiao He, progressed to MA Design











NEWS! . Sustainability . Graduates . Teaching staff . BA Degrees . MA Degrees . Degree Show . Research . Links . Contact . How to apply . Design Shop . Open Days




Contact: Roy Tam, Admissions Tutor BA 3D Design, School of Art, Design & Architecture, Plymouth University, 214 Levinsky Building, Drake Circus, Plymouth PL4 8AA, UK
Tel: +44 (0)1752 585 172
Mob: +44 (0)7808 535 863
Email: roy.tam@plymouth.ac.uk




www.3Ddesign.org.uk

Updated 22 Sep 2017
Copyright Roy Tam University of Plymouth 2005-17